Chairmen & Volunteers
Presidents of TRF
2017 Texas Rice Festival President
Girlean McCall
The 2017 Texas Rice Festival President is Girlean McCall. Girlean has been involved with the Festival for many years. She began as Chairman of the St. Louis Catholic Church Coke Booth at the first festival in 1970. She has served on the Budget Committee, Audit Committee, Entertainment Committee, Chairman of 40th Anniversary Celebration, Chairman of Memorials, and has been Co-Chairman of Admissions for 23 years.
Girlean is currently Secretary of East Chambers Agricultural-Historical Society and is a member of St. Louis Catholic Church. She fills in as needed in Tommy's Law Office, but retired after 21 years as real estate title closer.
Girlean is married to LeRoy "Tommy" McCall, Jr. and she has four children, Tanya Young of Hamshire, Wayne Turner of Spring, Todd Turner of San Angelo, Beth Russell of Mont Belvieu and two step-children Jan Chesson and Travis McCall both of Hamshire. Together they have 24 grandchildren and 2 great-grandchildren.
It is such an honor to be President of a great organization like the Texas Rice Festival. Without the hundreds of volunteers and numerous sponsors, the festival would not be as successful year after year. Please come on out and enjoy another great festival!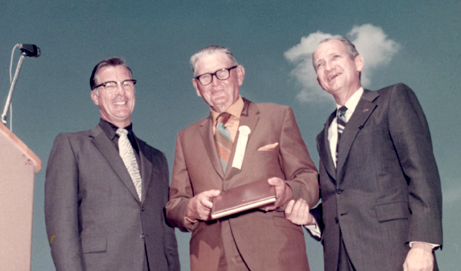 1972 & 1973 Preston Manual
Fannett
1974 & 1975 Melvin Butts
Winnie
1976 & 1977 LeRoy Bauer
Winnie
1978 & 1979 Andy L. Thornton
Winnie
1980 & 1981 Ronnie Girouard
Winnie
1982 & 1983 Kary Kiker
Winnie
1984 & 1985 Tim C. Bauer
Winnie
1986 John Foy
Port Neches
1987 & 1988 Steve Fitzgerald
Winnie
1991 James Gentz, Jr.
Winnie
1993 Larry G. Winzer
Winnie
1995 Arlen Klosterboer
Bryan
1997 Phyllis Girouard
Winnie
1998 David Murrell
Winnie
2000 Carla Thibodeaux
Hamshire
2001 LeRoy McCall, Jr.
Hamshire
2004 Melissa Hodges
Winnie
2005 Lilton Sonnier
Winnie
2006 Sandra Burrell
Fannett
2007 Karen Reneau
Fannett
2008 Reid Lowrance
Winnie
2011 Michael Neuman
Winnie
2013 Sissy Leger
Hamshire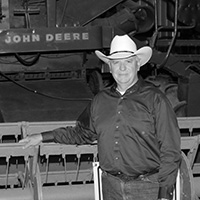 2015 Mike Milligan
Winnie
2016 Reid Lowrance
Winnie